Kurdish subtitling agency producing quality Kurdish subtitles. Our Korean subtitling services include transcriptions, Kurdish subtitle translations, SRT file creation, on-screen text, and graphics localization.
Adelphi is a specialist media localization company creating Kurdish subtitles for advertising and design agencies, translation companies and media organizations worldwide. Our in-house subtitle translations departments are specialists in providing Kurdish translations, Kurdish SRT files, and burnt-on subtitle videos.
Adelphi is a proud member of the Association of Translation Companies (ATC). Using Adelphi's Kurdish translation services for your subtitling, therefore, ensures that quality and timing is closely controlled throughout the project.
Included in Adelphi's Kurdish subtitling services is our capacity to localize motion graphics and animations, printed materials, Articulate Storyline e-learning projects and any on-screen text in-house with no outsourcing. This makes Adelphi the full-service Kurdish localization agency for all your Kurdish subtitling requirements.
Kurdish subtitling, click the video to play

This video was also subtitled in Russian, Tamil, Urdu, Punjabi, Pashto, Hindi, French, Farsi,
Dari, Mandarin Chinese, Brazilian Portuguese, and Bengali
---
Tips for preparing your videos for subtitling
Always check if the subject has already been translated into the language you require, this might mean there are established ways to spell product names, etc. Where possible, provide a glossary list of these, so we can inform our translators.
Make sure the video you provide us with is final, as all of the translated content and timings will have to be redone at an extra cost if they change in the middle of the project.
It is always best to transcribe the video with time-codes in the original language first and only then translate, so only one set of time-coding needs to be done. If not, then we have to time-code each language individually, meaning extra costs and longer turnarounds.
If you're planning on shooting raw footage in a language you are unfamiliar with and editing it later, please ask your guide or interpreter if they can give you a written transcript of everything that was recorded.
Subtitle styles

In the video above, Adelphi has created burnt-on Kurdish subtitles (open captions). We can apply any style of subtitle you want, from a transparent band behind the text to drop shadows. Subtitles usually have a character limit of around 44 characters and 2 lines per subtitle.
Click here for further examples: https://adelphistudio.com/styles-of-subtitles/
Burnt-on Kurdish subtitles
One method of subtitling is called 'burned on' subtitles, which means they cannot be turned on or off and are always visible. These are also called 'open' captions and they are part of the video file itself. Using this method means that multiple languages cannot be shown using the same file, therefore it is necessary to produce multiple versions of the video with the different languages, these can be selected by the user.
Kurdish subtitle translations – SRT file creation
For Kurdish subtitle translation, we would use a Kurdish audiovisual translator (SRT file translator) who will create translated subtitles in the target language directly from the video in the source language.
There are many subtitle file formats, such as SRT, STL, and VTT, etc. The file format depends on the platform used to display the subtitles, but SRT files are the most commonly supported. SRT files are time-coded documents that can be imported into the subtitling software, which then puts the correct subtitle in the correct sequence. After this, the SRT files just need a quick tidy-up to ensure the reading speed and subtitle presentation are optimal. These SRT files can then be used to create burnt-on Kurdish subtitles.
SRT and STL files are also used to provide subtitles for YouTube, Vimeo, etc. By using these types of files, viewers have the option to switch on subtitles for different languages by clicking the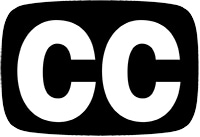 button in the bottom right-hand corner. CC stands for "Closed Captions".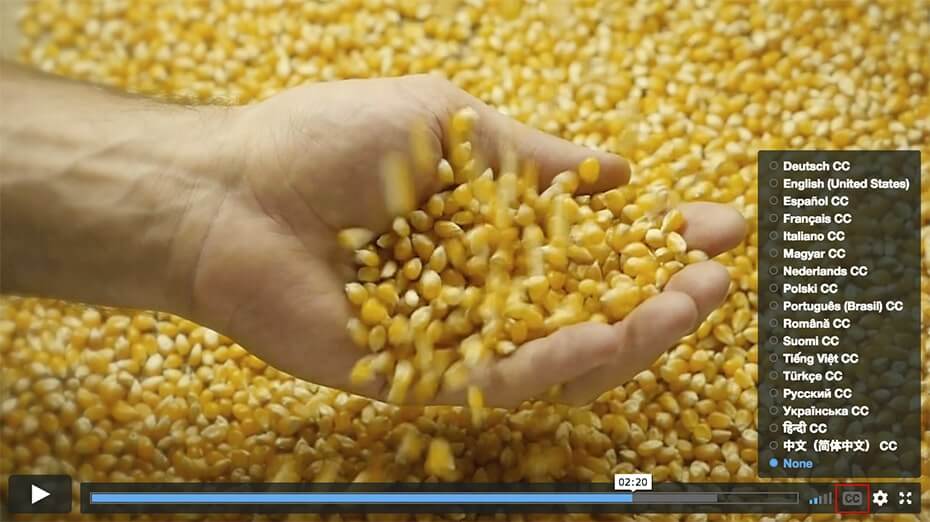 If you require Closed Captions for deaf and hard-of-hearing audiences please let us know, as there are specific rules that must be adhered to. For the US guidelines Click here For UK guidelines Click here
Kurdish on-screen text localization
We also localize any on-screen text and motion graphics etc. into Kurdish. Depending on the complexity and how the original was created, we might need the original data package it was produced in.
Click here for more on on-screen text localization
Kurdish to English subtitling
Through our Kurdish to English Subtitling Service, we produce SRTs and open- and closed-caption subtitles in English from your original Kurdish video. We manage the entire process for you from start to finish, including transcription, translation, proofreading, and subtitling.
Transcription services
We also offer a transcription service for those customers lacking a transcript of their videos. We provide time-coded scripts of your videos ready to be translated. We will then use those translations for the subtitle text, sending you the files at each stage of the process for you to review and assess.
Articulate Storyline localization service
We can translate not just the text from your Articulate Storyline course itself but also localize all of the button and slider content too, we also add voice-overs and subtitles to any embedded videos using translated scripts and voice talents we can provide.
---
Subtitling samples