Subtitle translations services in over 80 languages
Adelphi Studio's in-house Subtitling Translation Services, enabling us to produce the highest quality end product, while keeping costs down. Adelphi aims to provide a full subtitling and translation service to our customers. Our experienced team will work with you to fully understand your video translation project in order to effectively manage the workflow from concept to completion. We often Translate and subtitle the more difficult languages such as Urdu, Hindi, Tamil, etc but we also translate and subtitle all European languages.
We also provide transcription and translation services in any language, to provide time-coded scripts for translation. The length of many languages will expand when compared to original English and care must be taken in the translation to keep the true meaning of the English, while staying within the time frame allowed.
Adelphi can translate over 120 different languages. We also specialize in translating rare and difficult languages, which means we can provide one point of contact for any language inquiry. We also have lots of experience in dealing with the Community Languages of the UK for translation, typesetting, and voice recording work.
SRT subtitle translations
A popular way of translating subtitles is to produce SRT files. Some clients want only the SRT file so that they can produce their own subtitles while others want us to provide the finished video for them. This format is supported by most software video players and subtitle creation programs. SRT files are simply text files listing subtitle information: the number of the current subtitle, the start and end times when the subtitle should appear onscreen, and up to two lines of subtitle text.
In SRT subtitling translation, our audiovisual translator (SRT file translator) would create translated the subtitles in the target language directly from the source video or from a script provided.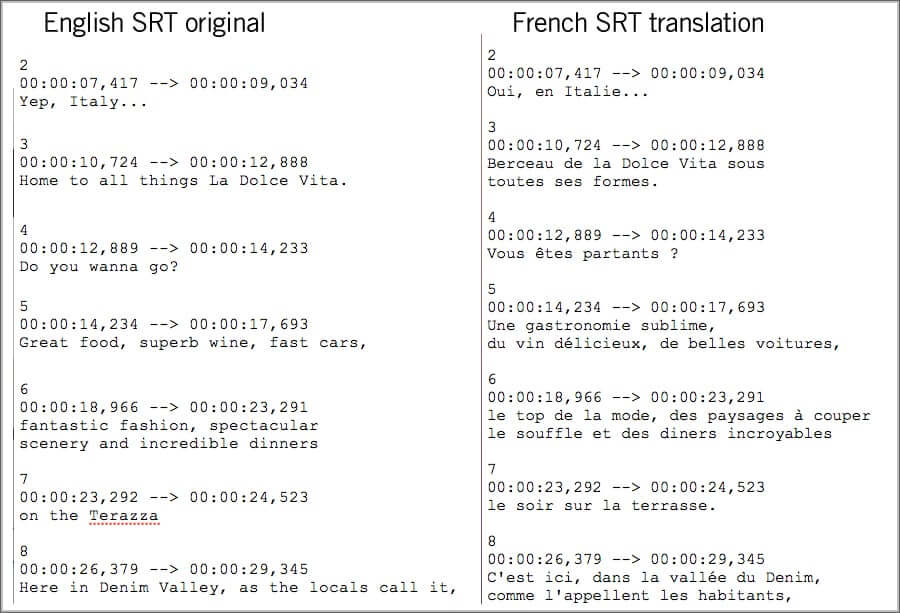 SRT file creation
There are many subtitle file formats, such as SRT, STL, and VTT, etc. The file format depends on the platform used to display the subtitles, but SRT files are the most commonly supported. SRT files are time-coded documents that can be imported into the subtitling software, which then puts the correct subtitle in the correct sequence. After this, the SRT files just need a quick tidy-up to ensure the reading speed and subtitle presentation are optimal. These SRT files can then be used to create burnt-on Arabic subtitles.
SRT and STL files are also used to provide subtitles for YouTube, Vimeo, etc. By using these types of files, viewers have the option to switch on subtitles for different languages by clicking the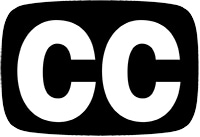 button in the bottom right-hand corner. CC stands for "Closed Captions".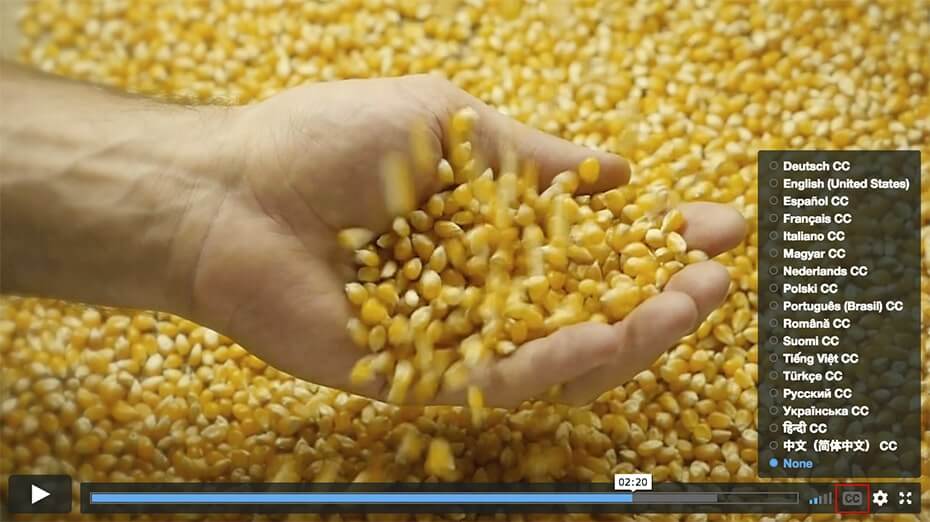 Adelphi's Video Subtitle Translation Services Quality Assurance
Adelphi is a member of the Association of Translation Companies (ATC). The ATC requires member companies to adhere to a strict code of professional conduct, are subject to the rulings of a professional ethics committee, and carry full professional indemnity insurance cover to safeguard the interests of the translation purchaser.
Adelphi's Subtitling Translation Services ensures that all our translators are professional and work only into their mother tongue. This ensures accuracy. All our translators are members of either the Institute of Linguists or the Institute of Translations & Interpreters. They will also have a minimum of three years of experience in professional translation. Your project is matched to the most suitable translator with the relevant expertise to translate your document.