French voice artist Gérald
"Gerald is a European Fvoice-over over artist based in Paris."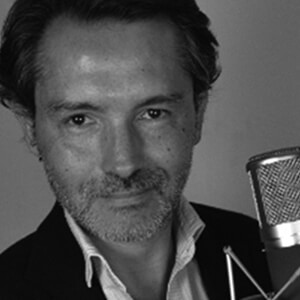 Professionally trained in voice-over by the Lorenzo Pancino Academy (France), his repertoire includes a great variety of styles such as promo, comedy, imaging, narrations, audiobooks, etc.
He regularly works for large national and international brands, such as Bouygues, Carrefour, Gillette, Pfizer, and he recently lent his voice to Pope Francis, for the French audio version of his encyclical.
Gerald's voice is mature, composed and elegant.
---
Voice artist selection made easy
1, First choose your language
2, Filter the level of professional experience, dialect. and gender.
4, Click the + to add voices to favorites and these will automatically be included in your quote request.
5, Fill out the rest of the form and we will get back to you with a quote.
French voice artists :
Select a language from the drop-down menu