Computer-guided translation tools have come up with some baffling translations across the world, but now Korean authorities are tackling the problem head on the Korea Times reports.
The Ministry of Culture, Sports and Tourism in Korea are cracking down on these mistranslations of Korean restaurant menus into English that have begun to embarrass some Koreans.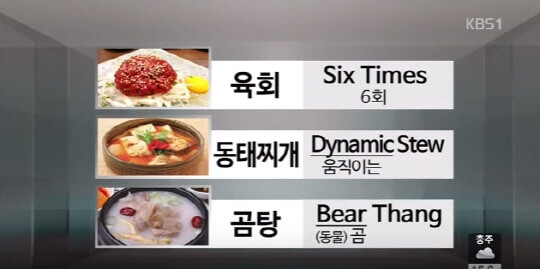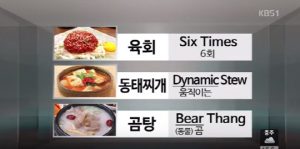 A task force including the Ministry of Agriculture, Food and Rural Affairs has been created to tackle the issue, with the help of the National Institute of Korean Language, the Korean Food Foundation, food experts and native English, Chinese and Japanese speakers to standardise the foreign names of Korean foods, and a new website will be launched with the new translations to minimise further errors.
This issue is not just with English translations. Rep. Yeom Dong-yeol of the Saenuri Party revealed late last year that among 274 restaurants in Seoul with Korean-food menus in Chinese, a third had "seriously wrong" translations.
Some of these errors include 'Pollock Stew' being translated to 'Dynamic Stew', 'Beef Tartare' becoming 'Six Times'.
Our Translations and Voice-Over Translation Service
Here at Adelphi, as a leading translation, subtitling and voice-over agency, we ensure that our translations are fully accurate and that we only work with professionals translating into their mother tongue. We are a member of the Association of Translation Companies (ATC), who require member companies to adhere to a strict code of professional conduct, are subject to the rulings of a professional ethics committee and carry full professional indemnity insurance cover to safeguard the interests of the translation purchaser. All our translators are members of either the Institute of Linguists or the Institute of Translations & Interpreters with a minimum of three years experience to ensure your voice-over translation is done to the highest professional standard.
Find out more about our translation service now.