Adelphi Studio offers a world-leading Video Localization Service providing translations, voice-overs and subtitling, plus any on-screen text and motion graphics localization into over 100 languages.
Adelphi is a video localization agency that aims to provide a full localization service to our customers. We have a dedicated studio with engineers, editors and producers who have years of experience producing voice-over and subtitling projects. We also have an in-house technical support who localize graphics and any on-screen text into your target language. Our in-house translation department is staffed by experienced project managers who have been working on all kinds of audio and video translations and who know the difference between traditional translations and translations for audio projects.
Apart from the actual voice artists and translators who can be anywhere in the world, Adelphi has its own in-house setup. We have our own translation department, audio studio, engineers, project managers, a design team who look after the localization of graphics and printed materials etc. keeping as much of your project in-house. This keeps costs down and offers a great level of confidentiality.
Translations and Transcriptions
For subtitling translations, Adelphi produces SRT files in any language, including making transcriptions of the source video before they are translated to create SRT files for subtitling. Some clients want only the SRT file so that they can produce their own subtitles while others want us to provide the finished video for them.
Voice-over translations are a more specialist area when compared to standard translations. Voice-over translations must be restricted to fit the same time-slot as the original otherwise the voice-artist may have to speak faster to make it fit. If the voice-over is going to be used over a video of a different language, then the voice-over translation may include time-codes to help the voice-artist and engineer sync up the voice to the video.
Take a look at our audio translation and audio transcription pages to find out more.
---
Foreign Language Voice-overs
We have over 1,200 foreign language voice artists on our books in over 75 languages. With more voice samples to choose from than many other voice agencies, we have a great range of voice-over artists to suit any project. From Arabic to Welsh we have the voice artists to suit your production and budget. We also have a great selection of English accented voice artists to choose from.
Find out more about our voice-over services and choose your perfect voice artist.
Voice-overs in 18 Languages for Best Western
---
Subtitling Services
As a leading foreign language subtitling company, our service includes the production of both open and closed caption subtitles in over 80 languages. We supply everything from the transcription of the original video, time-coding, translation of the transcribed text, SRT creation, through to the final subtitled video. We have an established reputation for producing media in languages with complex scripts like Lao, Hindi, Japanese, Bengali and Burmese and we can also handle right-to-left languages such as Arabic, Urdu and Farsi. We have a multimedia solution for potentially any language – just ask.
See examples of our subtitling services in over 80 languages.
---
On-screen Text and Motion Graphics
On-screen text localisation is required when making either subtitles or voice-overs in a language other than the original on the video. There are many instances of text appearing on videos, some of these are part of the editing package and these can be changed by a trained engineer, however, some on-screen text is placed as graphics or part of the actual footage. Depending on the complexity and how the original text was produced we may require the data package it was made in.
See on-screen text and motion graphics samples.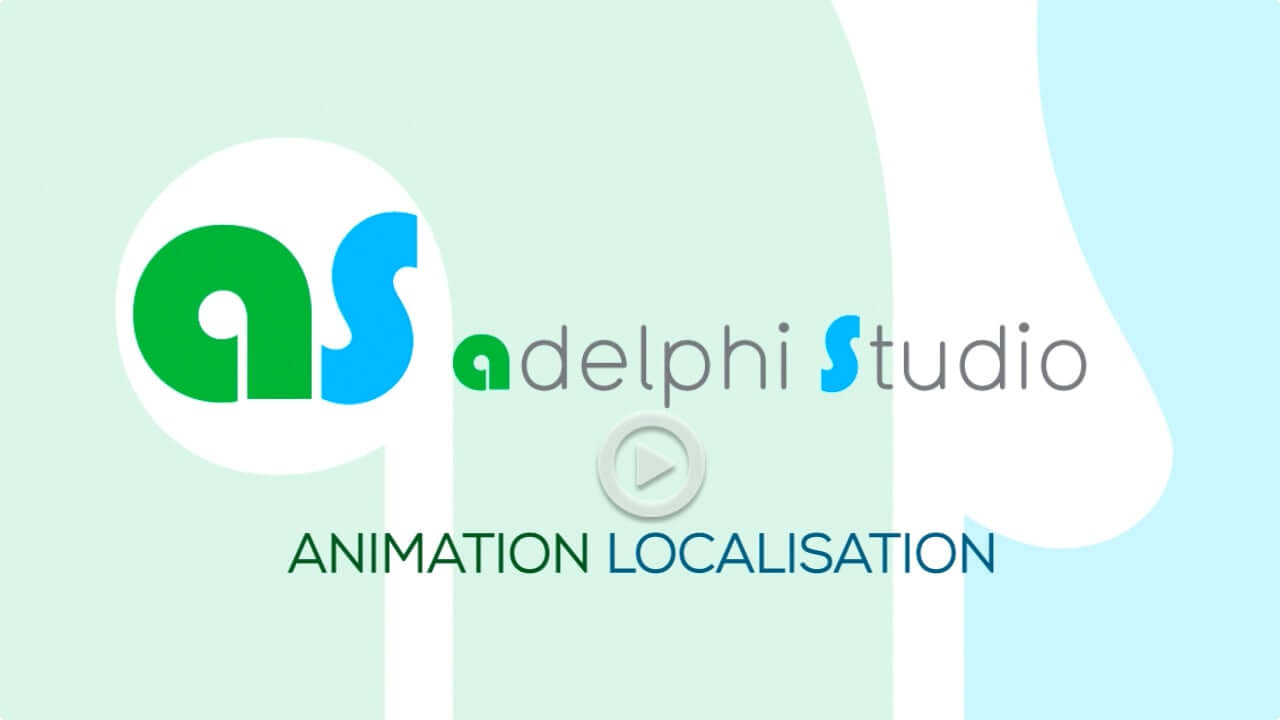 Click on video to play