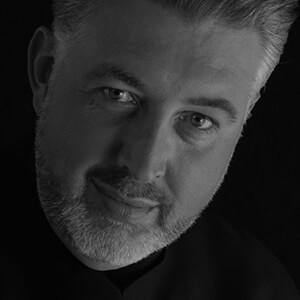 Dubbed as the man with the Rolls-Royce voice, Anthony's London West End appearances include Jacob - Joseph Amazing Technicolored Dreamcoat on Drury Lane and The Ghost of Christmas Present in the London Palladium Production of Scrooge - The Musical on its UK tour. He has performed for various opera companies and orchestras including Welsh National Opera, Freiburg Opera, (where he was nominated in Opernwelt Jahrbuch magazine with special acclaim, as the region's best newcomer), Toulouse Capitole Opera, The London Symphony Orchestra, The Royal Philharmonic Orchestra, The BBC National Orchestra of Wales and the Northern Lights Symphony Orchestra.
Anthony's television guest appearances include NBC's 'Today Show', TVNZ's 'Good Morning', ABC Darwin's 'Arvos with Annie Gastin', New Zealand's 'The Home Run' on Times FM and Sky Satellite TV's 'Cruising with the Stars'. 
His film voice-overs include Sparafulile in the Operavox puppet animation of 'Rigoletto', 'Twin Town', Chisan in 'The Warrior' and Chiboo in 'Unseen Evil: Revenge of the Chiss' and has supplied pre-show auditorium announcements for Cunard and Fred. Olsen.
Anthony has compèred and narrated at numerous events including 'Songs from the Last Millennium' at UWIC, Cardiff, 'Great is the Story: The Nativity' for the Landsker Singers and 'Live@Lloyds: Stage & Screen' at the Lloyds of London Building. His after-dinner speaking engagements include the Cardiff Ladies Luncheon Club and for the W.I's. Centennial celebrations, appearing before 1,400 ladies of the East Kent Federation Women's Institute Conference, where Michael Portillo was Anthony's warm-up act! 700 pairs of jellified knees needed to be replaced afterwards!