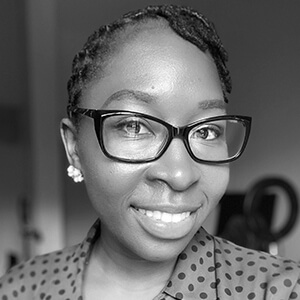 Cynthia is a female African voice-over artist from Kenya with over 10 years of experience in the voice-over industry. She records voice-overs in English and Swahili languages. She can do various accents including English with an African accent, English with a Kenyan accent, English with a West African Accent, English with a South African accent, Swahili in Kenyan accent, and Swahili in a Tanzanian accent.
Her voice has been used in various international, African, and Kenyan TV & Radio ads, features, documentaries, tutorials, phone prompts, and narrations.
Cynthia's voice is described as:
- Warm and deep voice for narrations.
- Smooth and professional voice for corporate presentations
- Authoritative and believable voice for news or spokesperson videos
- Fun and excited voice for commercials - Conversational and authentic - Confident and informative - - -
- Educational and Knowledgeable for e-learning
- Friendly and calm for IVR and phone prompts
Our African-accented English-speaking voice-over artists at Adelphi Studio provide you with high-quality recordings for your Film, TV, web, or DVD projects. We can sync the recorded African English voice back into your video making it ready to publish.
All our accented English voice artists have been selected to offer a variety of ranges and styles covering everything from drama, commercials, corporate, Films, IVR's (Interactive voice response), narrations, etc., for you to choose from. We have accented English voice artists in a range of ages and some who can do character voices as well as traditional voices.